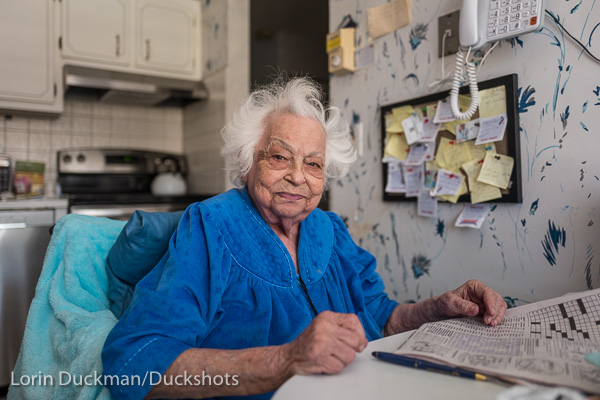 So, I was going to shoot older members of Temple Anshei Shalom, people who no longer could make it to pray, but were instrumental in the building of the congregation. No much of an interest from anyone.
I pursued Anita for a couple of months. She was ill. She didn't feel well. She had a therapy appointment. Her hairdresser was away. Then I got my chance.
We talked. She liked my new camera, telling me her husband had a Leica. We shot for five minutes after she finished breakfast. She couldn't decide if she wanted to sleep or do the crossword puzzle.
I asked her how it felt to be 99? "You can be too old," she said.
Two weeks later, she died. Two days short of her 99th birthday.