North Beach
by duckshots on May.07, 2013, under art, burlington, environment, Homeless, North Beach, photography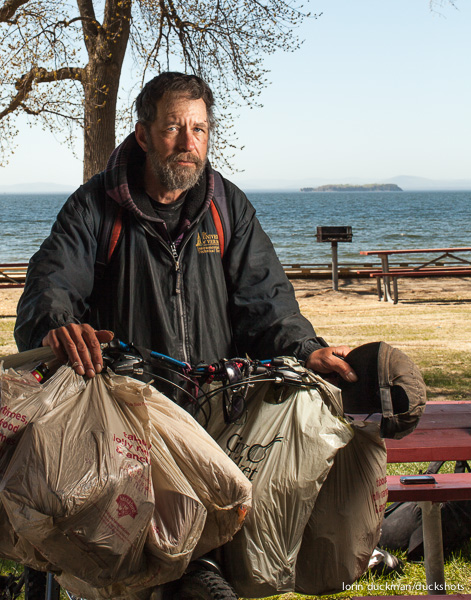 Redemption. We seek redemption for different reasons. Larry promotes a clean environment, relying on the arrogance of those who cast their containers aside after binging on the beach. He lives to drink another day, clearing the beach and adjoining land of debris. We get to enjoy the view.
Leave a Comment
:social justice, street people
more...
by duckshots on Jul.16, 2011, under burlington, environment, North Beach, photography, Vermont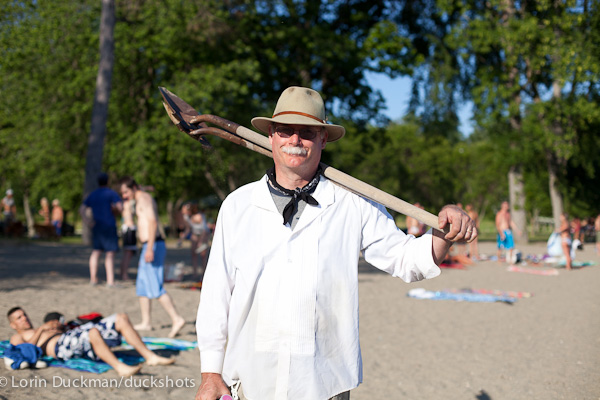 Met this guy at North Beach. He built a castle on the sand which could last for a few days. Usually he builds Churches as a way to show how to save the environment. Using words like "ecomass" and "biomass," he talked about reducing waste and promoting jobs in VT. I didn't understand much, but he had just been interviewed for a show on VPR which I hope I don't miss to learn more.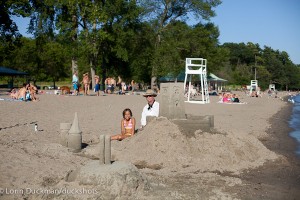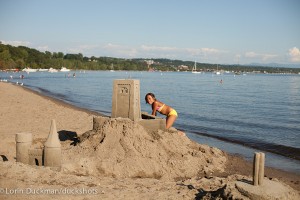 He had an assistant, a young girl he met at the Beach. "I am happier about having her help me, than I am with the building."
Leave a Comment
more...