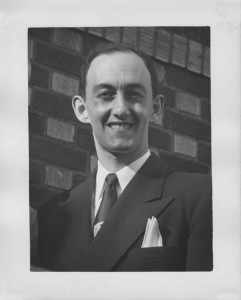 Not a big fan of Facebook, though I know I should be. Just making my way through the web based social networks. Have a blog-www.Duckpondworks.com. Have a Twitter account which I don't use. Have three e-mail addresses. Why anyone would have to deal with me these ways rather than than in person, I dunno. I am moving out into this virtual space, late, without a lot of support or tech knowledge, so who knows?
So, here I am bitching. And, early this week, I receive a be-my-friend request on Facebook. Larry Kronenberg, whom I guess is a second cousin, asked his daughter, Debbie, to find me. Larry's Mother, Diana Duckman, was my Grandfather Harry's sister. Larry had a brother, David, a wonderful person, who died at 51. Debbie posted that her dad was 90. As per her request, I sent a phone number, not really knowing what to expect.
Ringo turned 70 last week. I will be 63 on Bastille Day. The NYT suggested yesterday that people act their age. Growing old depends as much on chance and genes as it does good living. Larry, just by his longevity, seems to be living above the grass. Not so sure this is so good, because, as the article points out, the longer you live, the more opportunity for Alzheimer's and strokes.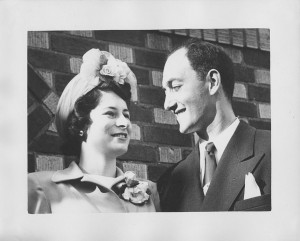 Joyce answered the phone, happy to hear I had called back. People his age like you to answer the phone. I return calls. He wasn't there, out having pizza, so we caught up. Lots of dead relatives. Larry, Gerry, Diane, Gertie and maybe a Sumliner left. Debby, who contacted me, is her baby, 53, maybe. David, dead at 51. Gertie is in rehab. She is 87. My brother, Hank, dead at 63. Lenny, my father, dead at 55. Shit, man, I ain't doing bad, eh? She directed me to a primitive family tree done by Herbie Sumliner and Gerry Winter. It is pretty dated and who knows how accurate. I looked at it in wonderment. All the brothers and sisters; all the Yiddishkeit; all the marriages and deaths. Now the only relatives of Levi Duckman named Duckman are me and my estranged nephew, Len, and any of his offspring, if he has any. And, I don't think, other than me, that any Jews remain.
Larry called me. As advertised, he doesn't hear well. He talked about his health: two hips replaced (one keeps popping out); angina; legally blind (he had lost sight in one eye at 12/the other went 10 years ago), and some other problems. He weighs 158 pounds, down from 189, which is perfect for his size.
I focused on his activities. He used to ice dance. No more. He used to fish. No more. He worked for Gruman for many years, earning accolades as a machine operator–golden hands, he called them. He was always inventing things, though none became a killer app. He said he still does.
What does he do? He says he has enough to keep him active and alert. When he tires of one thing there is always another. Self-taught piano player, he plays at the Helen Keller Center every week. He can only play for 1/2 hour, or until his his hand goes numb. He says he has so much to do, he hopes he has the time. "I am not going to live forever," he closed with.
I don't know how old he and Joyce were in this photo. Debbie owes me a very recent picture.