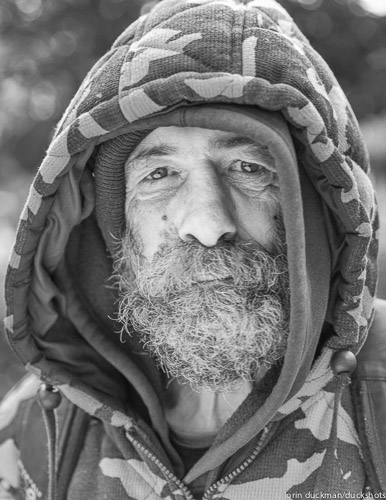 In Court to see one of the guys I follow on the Street. To me, he's Skippy, a light hearted alcoholic who has a certain joie to vie, singing, laughing and carrying on. In Court, he's He's Phillip Searles, charged with an aggravated domestic assault. Held on no bail due to the nature of the act and maybe his record. The State alleges that he is a habitual offender, but they haven't filed all the paper work. As for the charge, the complaining witness, his wife, died, but whether he did it probably cannot be proven. So, they charged him with the assault based on the fact that he made an admission, gave some contradictory answers to the investigating officer and some other evidence.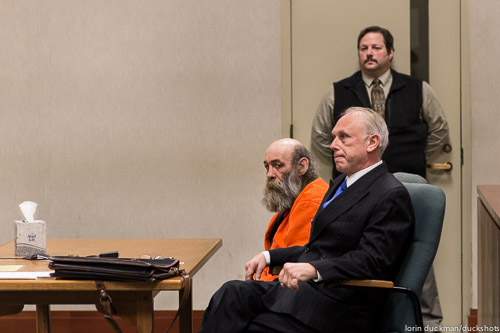 He's asking for bail, not that he could make $25 were it to be set. He lives in the woods, when he's free, a residence courts don't usually recognize in determining whether he will return to face the charges. No bail package has been submitted as an alternative to jail. But the lawyer's obligation is to assert his rights, here his right to bail. In addition to have probable cause for the charges, the State has to allege that he poses a threat to the community. The best they could allege, without statutory or case support, was that as a person charged with domestic abuse, he may well injure another woman were he to come into contact one upon his release.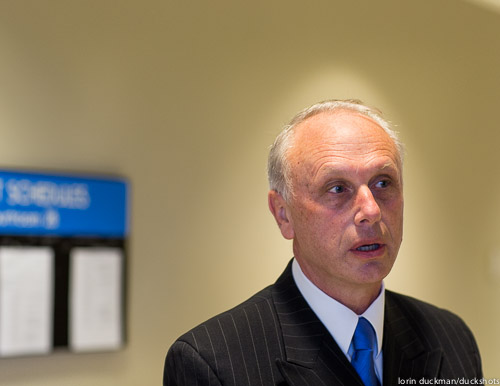 In a hallway interview after the hearing concluded with the Judge taking the matter into chambers to decide, Bill Norful, his attorney, talked about how difficult it would be to investigate the case due to the lifestyle of his client. He suggested that others could have injured her. Could have been another person whom she was seeing.