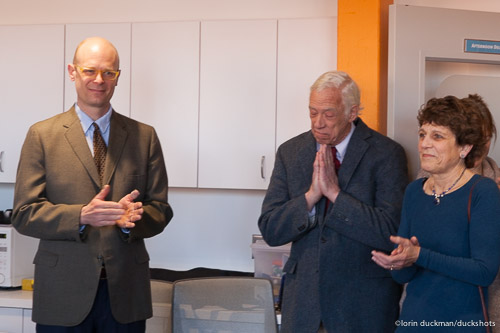 So, in 1970, a year before Roe v. Wade, Jack Beecham, a resident at UVM counseled a woman seeking advice concerning an unwanted pregnancy, but refused to perform an abortion on the grounds he could be prosecuted for a crime. Under Vermont's Penal Law at the time. a physician who counseled women about or performed abortions was chargeable with a crime carrying with it mandatory jail time. The woman asked the Court to allow her to seek out a doctor for advice and have the abortion by declaring that the law was unenforceable. The then Attorney General and later U.S. Senator James Jeffords and then Chittenden States Attorney, now U.S. Senator, Patrick Leahy, opposed the application, despite the fact abortion was not illegal in VT. The Supreme Court of VT agreed, saying that a law could not deny a woman the right to consult a doctor or have a procedure the Legislature had not made illegal by prosecuting the doctor. The woman went out of State for her abortion, something she would no longer have to do today. Dr. Beecham stayed and enjoyed a long career in OB/Gyn treating women with cancer.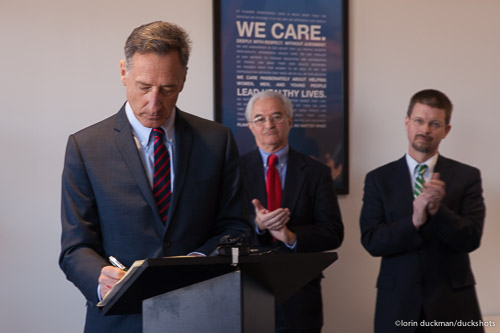 Governor Shumlin signed a bill, yesterday at Planned Parenthood of Northern New England, repealing that law. In his remarks, he stressed that Vermont would always protect the rights of its citizens, especially its women. Not that anyone would be prosecuted under the law, according to the present Attorney General, William Sorrell, who was also in attendance. But by taking it off the books, it creates a clear line between the people in need of counsel and treatment and those willing to provide it. No place to hide.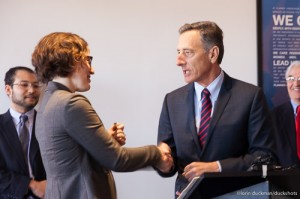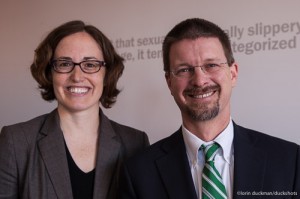 Meagan Gallagher, CEO of PPNNE, thanked the legislators in attendance who supported the bill, reminding everyone that the fight for women's rights is far from over.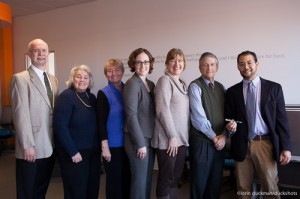 Proud members of the Legislature who supported the bill stand Meagan Gallagher and Nick Carter of PPNNE. Nick helped push the bill through the legislature.