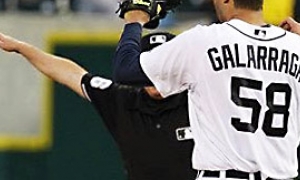 Every morning I check out the baseball news. You never know what has happened until you look at the scores. They play the games, because anything can happen between the lines. Ask Don Larsen.
I am a fan, for sure. People get on me for rooting for the Yankees. I tell them, too bad, especially if they are Sox fans. Then I tell them that I am a baseball fan first, a student of the game, a member of SABR, who follows the game twelve months a year. Frankly, I don't care who wins or who loses, though I prefer seeing the Yanks win and the Sox lose. I have players I measure, announcers I listen to, and stats I pay attention to. I trust the game, because I trust the people. They don't have to get it right for me; they just have to be honest.
So, yesterday was a very tough day for me. Ump blew a call that cost a pitcher immortality. Ken Griffey, Jr. retired. As for the former, there will be other perfect games. As for the latter, he was my favorite player, higher on the list than Derek Jeter, albeit, just slightly. Not sure if the game will produce another like him.
Only twenty perfect games in the recorded history of the game. Two this past May. One in a World Series. Damn. Not as rare as an unassisted triple play, of which there are only fifteen, but one of such infrequency and overall significance that it gets everyone's attention immediately. 27 up and 27 down. You don't need to understand the game to understand the significance like you do with some of the other more esoteric records like last at-bat homers or six hits in a game, records you can make even if your team loses. Big Blue at first base, Jim Joyce, arguably one of the games best, missed a call that deprived the pitcher of a place in Cooperstown. No question the guy was out. He called him safe. Just enormous. And may I add, far more rare that the feat itself.
Now the talk will be for more instant replay. Not for me. As long as the ump wasn't paid for the call or acting out of some unknown animus, let the bad calls stay. They are part of the game. It is played by people and referreed by people. Let the game stay fragile. People make mistakes. It is part of the beauty of the game.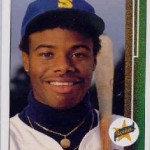 As for Jr.. He deserved to be the home run king. By playing hard, he cost himself a longer and more illustrious career. He had all the tools, including a smile that always made him look like a kid who was happy playing the game. The only thing he couldn't do was stay healthy. I often wondered why he kept running into walls or shifting into overdrive to get to balls. But I shouldn't have. That is how he played the game. And, no one ever suggested that he took anything he should not have taken to accomplish what he did. Happy to have had him as long as I did and sad that he stayed on too long like Willie and The Mick.