by duckshots on Sep.22, 2015, under Uncategorized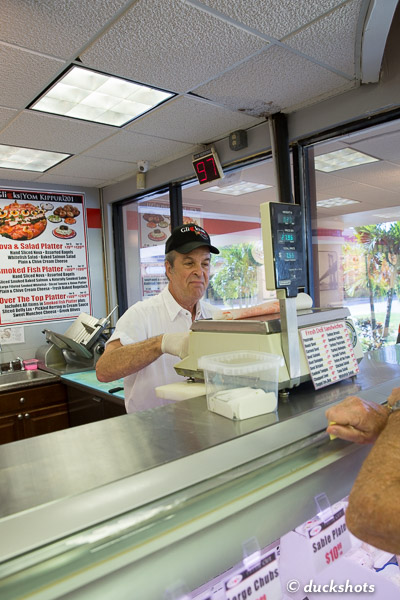 Jews begin their holidays with fishes. Lox, gefilte fish, sable and whitefish. Merge them with a bagel, a real bagel, not some ersatz one, a schmere, and I rejoin my ancestors for a breakfast, just like they did. Sadly, Glick's follows some silly Orthodox led decision that sturgeon isn't kosher, so, despite being a Conservative Jew (not an Conservative American Jew) I am deprived of a taste of one of my favorite undersea delicacies. The fishes which remain will do, but not quite.
It's like a double mitzvah to eat fishes. God gave us fish and the holiday. We get to eat, atone and move 0n with the New Year, hopefully after being written into the book of life. This year we are saddened by the loss of some who made our lives more understandable: Oliver Sacks, Philosopher/Brain Explorer and Daniel Thompson,Bagel Maker. I will light candles for both.
Leave a Comment
more...