by duckshots on Dec.27, 2011, under burlington, City Hall Park, Homeless, personal, photography, Uncategorized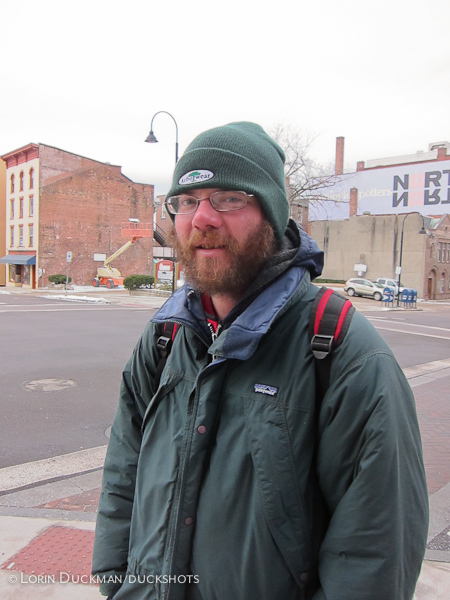 I worry that he could be next. In Paul's final days, Eric dragged him to Act 1. He knew Paul was a mess, but he didn't give up on him. Now he has no one to hang with or care about.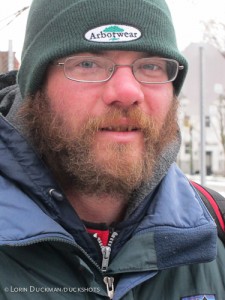 Eric went home for the holidays. Street workers/outreach say Mom calls in everyday. No room at her house for him. Brother home after some financial disaster, according to Eric. They let him take a shower. Gave him a hat, two pairs of socks and food. He doesn't want the kind of help that he would get if he had a reasonable diagnosis. "I am 30. I got years to go before I'll admit to any disability."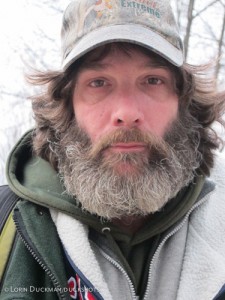 Jim always tried to help. He stopped a woman from being groped on a bench. Cleaned City Hall Park in the early mornings. He looks out for his daughter, Amanda. He picked Paul off the ground, several times. Last week, he knew Paul was in trouble. "His color wasn't right. He couldn't walk. Wouldn't share a beer. Not right what happened to him…. We have lost a few recently. Got to keep walking to stay warm."
Yeh. No one wants to freeze to death. Cold ain't as bad as dying.
Who is looking out for Jim?
:Paul O'toole, social justice, street people